Paver & Retaining Walls


Concrete Retaining Wall, Rock Retaining Walls, Retaining Walls Design
Your home is your canvas. It is a reflection of your own individual style. Whatever you can imagine, Greenway Landscape Nursery is here to help realize your dreamscapes with elegant form, customized function, and timeless distinction.
Quality -

Greenway Landscape Nursery, Inc

products are known for durability in any weather — flexible and resistant in cold seasons and cooler in warmer climates. Many of our product series provide extra strength to withstand weight and frequent use without compromising the integrity of the product.
Widest selection of color - Offering the richest color palette available, our color infusion processes yield a tremendous range of color selections that provide choices for any landscape.
Texture - From sleek and contemporary to rugged and rustic, we provide intriguing options that set a definite tone for your landscape.
Design Options - The possibilities are endless.With a vast array of colors, sizes, textures, and patterns,

Greenway Landscape Nursery

can help you create an outdoor landscape as unique as your own personal style.
Simplicity - We take special care to design and carry products for the utmost simplicity in installation and upkeep. We provide detailed instructions for removal of old landscapes, new installation, and maintenance for a lasting professional appearance.
Lifetime Warranty -

Greenway Landscape Nursery, Inc

warrants its products to meet ASTM manufacturing guidelines and specifications provided the products have been installed, used, and maintained according to accepted ASTM masonry standards and as recommended by the manufacturer.
Retaining Walls
Seat Walls
Paving Stones
Stylish and strong, an artfully constructed wall provides necessary support and pleases the eye. Shape and accent your landscape with one or a combination of our numerous walls that boast the utmost performance and grace.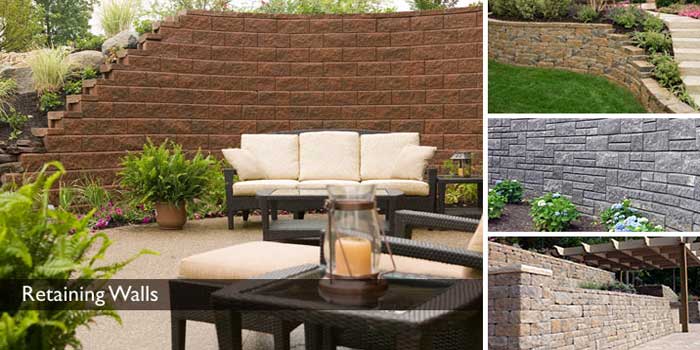 Create the ideal setting for entertaining your family and friends with custom seating walls. From elaborate patio enclosures to weekend projects, our seat walls allow you to create beautiful surroundings and durable structures for any landscape.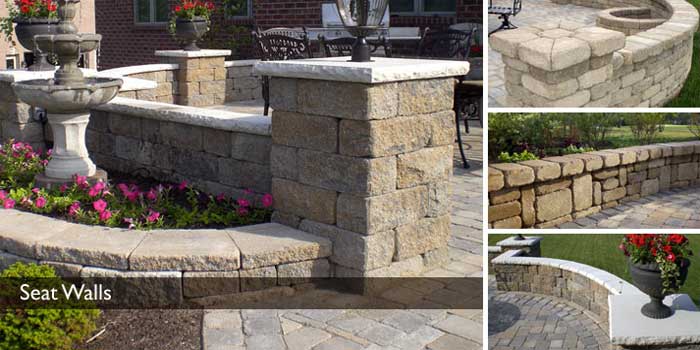 From warm and elegant Old World charm to progressive clean lines, our durable paving stones can be fashioned in infinite patterns for stunning patios, courtyards, driveways, sidewalks, and other outdoor areas.