Products & Services
Retail Division
Wholesale Division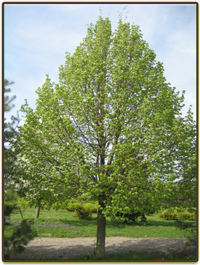 Come and select your new trees or shrubs at our nursery. We offer a number of different varieties of trees including: small and large shade trees, ornamentals, and evergreens. There are also many different perennials, shrubs, deciduous shrubs, & groundcovers to choose from.
Greenway Landscape Nursery provides landscape materials for delivery including: pulverized topsoil, hardwood mulch, dyed mulches, pool sand, decorative landscape stone, drive-way gravel, paver base, large river, rock, pea gravel, etc.
We have a combined 60 years experience as certified landscape architects & designers. Let Greenway Landscape Nursery help you with your next landscaping project. Landscape architecture and design is just one of our many specialties, feel free to contact us for more information.
Delivery and installation is available on any plant material purchases.
| | |
| --- | --- |
| TREES | DECIDUOUS SHRUBS |
| Numerous varieties available | Assorted varieties available |
| | |
| --- | --- |
| PERENNIALS AND GROUNDCOVER | CUSTOM DIGGING |
| Assorted varieties available | Tree spades available from 32", 44", 60" and 90" |
| | |
| --- | --- |
| Allan Block™ | Large Shade Trees |
| Allan Block™ is a simple & easy product to use for the do-it-yourselfer. | A good selection of large trees up to 8" caliper |
| | |
| --- | --- |
| ORNAMENTAL TREES | EVERGREENS |
| Chanticleer | Austrian Pine |
| Aristocrat | White Pine |
| Redspire Pear Coralburst | Scotch Pine |
| Prairiefire | Colorado Spruce |
| Selkirk Crab Serviceberry | Junipers |
| Plus Many More... | Yews |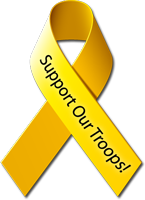 We support our soldiers who have given the ultimate sacrifice to defend the freedoms we enjoy in the United States. We will provide memorial trees for these fallen heroes. We have a large selection at discounted pricing. Please contact us for more information.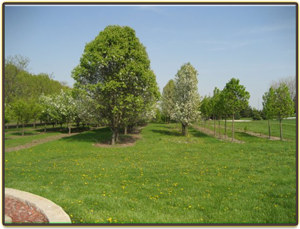 For over 30 years Greenway Landscape Nursery has consulted customers, both commercial and residential, in landscape architecture and design. We have worked hand in hand with many landscape contractors, providing excellent quality ornamental trees, shade trees, and evergreens.
We are also a certified distributor of Allan Block™ retaining wall systems and pavers. We can provide and deliver landscape materials in bulk for pulverized topsoil, decorative stone, hardwood mulch, pool sand, etc. Please take a look below for more information on becoming a wholesale customer of Greenway Landscape Nursery, Inc.
Cost
Prices are subject to change without notice. Quotes are good for 15 days.
Terms of Sale/Conditions
New accounts must submit an application for credit. This form is available upon request. All sales are on a cash basis until credit is approved.
Terms until credit is established
25% cash with order & balance C.O.D. until credit is established.
Guarantee
Plants purchased from

Greenway Landscape Nursery, Inc.

are in healthy condition at the time of pickup, provided pickup is accomplished in a timely fashion. Because of many conditions over which we have no control; e.g. proper handling, soil preparation, planting, watering, mulching, insect damage and weather, it is impossible to guarantee continued growth of plants. Plants purchased at wholesale prices have no guarantee.
Claims
All claims must be made within ten (10) days of receipt of stock and must be in writing. No cancellations once plant material has been dug.
Sales Tax
Unless we have either a tax number, or a letter stating the stock is ultimately to be used by a exempt organization, we are required by law to charge Illinois Retailer Occupational Tax.
Out of Season Digging
We will dig material out of season. There is a 15% additional cost. If plants are dug out of season we can not be held liable for the continued growth of plants.