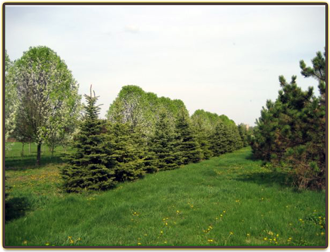 Current Specials at Greenway
Come down to Greenway Landscape Nursery and get a deal on some of our beautiful shade trees right now. Choose from any one of our Autumn Blaze Maples, Sugar Maples, Greenspire Lindens, or Pin Oaks. We have a great variety of ornamental trees as well including: Prairiefire Crabs and Eastern Redbuds (clump variety). Also, let's not forget the large selection of Evergreens & Techny Arborvitae!
Greenway Landscape Nursery is always coming up with ways to save our customers money so be sure to check back for the latest deals. Take a look at some of our current specials below.
ASK ABOUT OUR SPECIALS
Excellent Urban Trees
Hackberry, Catalpa, Pioneer Elm, Accolade Elm and Triumph Elm
Size 2 1/2"
Single tree pricing is $145 ea.
Quantity discount on 5 or more on these varities
Trees
Autumn Blaze Maples 2 1/2-3"
Sugar Maples 3"
Greenspire Linden 3"
Pin Oaks 3"
Ornamental Trees
Prairiefire Crabs 2-3"
Eastern Redbud clumps 6-8'
Japanese Lilac shrubs 6-8'
Evergreens
Techny Arborvitae 8-9'